The chair that protects wellbeing.
Sitting is the "New" smoking, but we all have options. The furniture industry has introduced standing desks, walking desks to fight the sitting epidemic.  
That is why working professionals and students eventually suffer from tiredness, extra weight gain and loss of mental stamina while sitting for long periods. 

Are you impacted by the sitting epidemic?
Did you know that the usual chair has not evolved for last 5,000 years?
(Since ancient Egypt times the basics of the chair have not changed).

Check out our video where Svetlana Baklanova, Leader of Practice HORA® USA, is interviewed about the evolutionary benefits of the HORA® chair. 
The interview includes 3 experiments:
1. The journalist experiences the unusual evolutionary chair for the first time.
2. Eye exam that compares vision results in the HORA® chair vs. a regular chair.
3. The interviewer learns about two of the twenty-one trance-evolutionary chair benefits articulated in the patent application and discusses them in detail.

We are taking Ergonomic chair design to the Evolutionary standards
In our chair /stool it is nearly impossible to sit with bad posture, even if one tries, he/she will come back to a long lasting training of Trance Evolutionary Mobilization™ posture with unbelievable, but yet very noticeable benefits to wellbeing, productivity and development. 
You only have to sit on it once to experience the difference!
SO, WHAT ARE YOU GETTING:
We think this may be the world's healthiest chair in the history of civilization. The chair that protects your wellbeing.
The chair / stool that provides a lot of value for wellbeing, productivity and development benefits.
HORA chair tilted forward sit is designed to activate balanced use and pressure of the feet into the floor and thus constant activation of human being's gravitational center.
Option 1: Maple solid wood chair. 
Retail Price: starting from $320. 
Limited time sale on some colors: $288. (10% off) All discounts taken at time of checkout.
Made in USA

Option 2: Oak solid wood chair.
Retail Price: starting from $200.
Made in Russia

Usual chairs are made with the idea to help to relax and do not consider the center of weight of the person as the useful factor. 
However, the chair from the Master HORA® is made to mobilize attention of the person, without tension and it fully considers his/her center of weight as the useful factor for health and productivity.  

What does the Professor of Human Evolutionary Biology think of chairs?
"Until recently, all human beings pretty much either sat on the ground or, if they did have chairs, they were stools or benches or things like that. 
The reason it matters for our health is that a seat back essentially makes sitting even more passive than just sitting on a bench or a stool because you lean against the seat back and you're using even fewer muscles, even less effort to stabilize your upper body. And the result is that we end up having very weak backs. So there are a lot of muscles that we use in our backs to hold up our upper body, and those muscles, if we don't use them, just like every other muscle in your body, they atrophy. 
And weak muscles, then make us more prone to back pain. In fact, studies show that the best predictor of whether or not somebody gets lower-back pain — and most of us do get lower-back pain — is whether or not we have weak and, importantly, fatigable backs. I think sitting a lot on chairs with backrests contributes to that".   
Quote about type of chairs from 
Daniel Lieberman 
Professor in the department of Human Evolutionary Biology at Harvard 
as heard on Fresh Air, NPR. January 21, 202112:39 PM ET 
Just Move: Scientist Author Debunks Myths About Exercise And Sleep
BETTER WELLNESS
BENEFITS REPORTED BY USERS IN: *
Posture
Vision
Food
Digestion
Relieve of Lower Back
ENHANCEMENTS REPORTED BY USERS IN: *
Overeating
Prostate gland issues
Feebleness
EVOLUTIONARY COMPETITIVENESS
CREATES: 
Active individualized sitting posture
AWAKENS:
Instinctive Meditative Type Of Breathing
TRAINS:
Evolutionary meditative mobilization™
MORE PRODUCTIVITY
ENHANCEMENTS REPORTED BY USERS IN: *
Concentration
Intellectual Productivity
Attention's Tenacity
REDUCTIONS REPORTED BY USERS IN: *
Weariness
Tiredness
* DISCLAIMER: YOU MAY OR MAY NOT EXPERIENCE THE SAME EFFECTS. THIS IS SUMMARY OF WHAT WE HAVE NOTICED IN OURSELVES, AND IN OTHERS. THE DEPTH OF YOUR RESULTS IS SUBJECT TO YOUR CURRENT STATE OF PHYSICAL, EMOTIONAL, AND MENTAL HEALTH. YOU CAN TRY THE CHAIR AT OR LOCATION AND CONFIRM SOME OF THESE IMPLIED BENEFITS.

COULD IT BE THAT HORA CHAIR IS THE WORLD'S HEALTHIES CHAIR IN THE HISTORY OF CIVILIZATION?
BEFORE
Charles Eames, is credited with the "Best Design of the 20th Century" by Time magazine for his 1946, Lounge Chair Wood, for comfortable position and innovative material.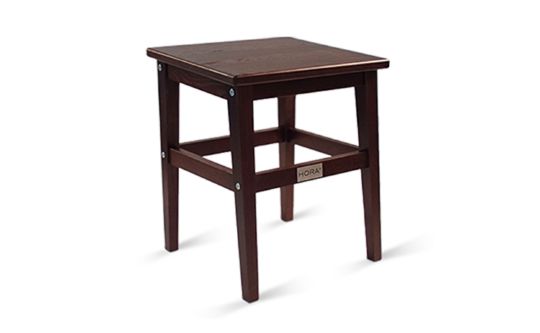 FUTURE
We project that Master HORA and George Hora, will be credited with the "Best Design of the modern age" by the people, for its ability to help every sitting person to protect wellbeing, increase productivity and training of Trance Mobilization™ and Trance-Evolutionary Mobilization™.
That is why we also lovingly call this chair / stool as the "Chair of Nation Health - National Safety From The Master HORA."
 But, you do not have to use such a long name, it is simply the HORA Chair. The chair that trains the Trance Mobilization™ and Evolutionary Trance obilization™.

(Sit down. Test it. Decide)

The HORA chair / stool is made as such that it collects attention of the person, without tension, with consideration of the active center of weight of the person as the useful factor.
The human active center of weight is quickly stabilized with simultaneous strengthening of concentration of attention. Thus, new coordination interconnection between a brain, a body (internal organs) and nervous system is created.
A non-exhausting and constant comfortable tone is formed without any expansion of the effort.
Through the proper design of a chair, a correct stability and anchoring of a person is achieved. On such chair, during the time of work or rest a person can increase the concentration of attention and its effectiveness through the increase of mobilized activity of the body — Meditative Mobilization™.
The HORA chair / stool passively trains capability of the person to control the constant instinctive removal of weariness, which leads to increase of internal control. This chair activates body mechanism that instinctive removes of weariness, a method for decreasing weariness of a person. It does not require a special, forced, debilitating concentration, attention switching mechanism occurs on an instinctive level and do not causes fatigue, tiredness and protects against exhaustion.
It takes About 20 minutes to Assemble:
CHOOSE A CHAIR YOU WANT BUY FOR YOUR HOME OR WORK:

10% OFF ON ALL PURCHASES $250 AND MORE 

(APPLIED DURING CHECKOUT)

Ecwid Online Store
Your online store will appear here on a published site
STILL THINKING?

NEARSIGHTED PERSON READING VISION CHART AT 20 FEET ON A REGULAR CHAIR:

EXPERIMENT WE DID TO SUPPORT PATENT APPLICATION
We have performed live improvised amateur testing cases, we have witnessed improvement in visual abilities. See or videos with the Snellen chart. Our observations are based on the measured experiences of 15 random individuals (ages 18 to 82) performed by an Ophthalmologist at optics private eye clinics.
"The following insight was observed: 
First unexpected positive result: 5%-25% improvement in visual acuity in all the patients after sitting on HORA chair as compared to sitting on a regular chair. One 82 year-old patient showed improvement in picture contrast because of the presence of peripheral cataract in an early stage. 
Second unexpected result: The speed of change of visual acuity in a person sitting on HORA chair. 
All the patients noticed positive changes in visual acuity after sitting on HORA chair for one minute."
Margarita Suvorova
Ophthalmologist
December 2017 
You can download our optics private eye clinic's experiment and measures  using this link:  https://practicehora.bitrix24.com/~yj4NY
Disclaimer: You may or may not experience the same effects. This vision improvement point would require a significant financial outlay to fund such a study. We prefer to allocate funds to build chairs, but we encourage you to do this fun experiment yourself. :)

IN CASE YOU LIKE TO KNOW MORE ABOUT SITTING
LEARN MORE ABOUT PORTABLE HORA CHAIR RAISERS
HORA Raisers that convert regular chair, without the wheels, into the chair that trains Trance Mobilization™ and Evolutionary Trance Mobilization™.
Regular Price $50.
Free shipping in the continental US.
Buy directly from us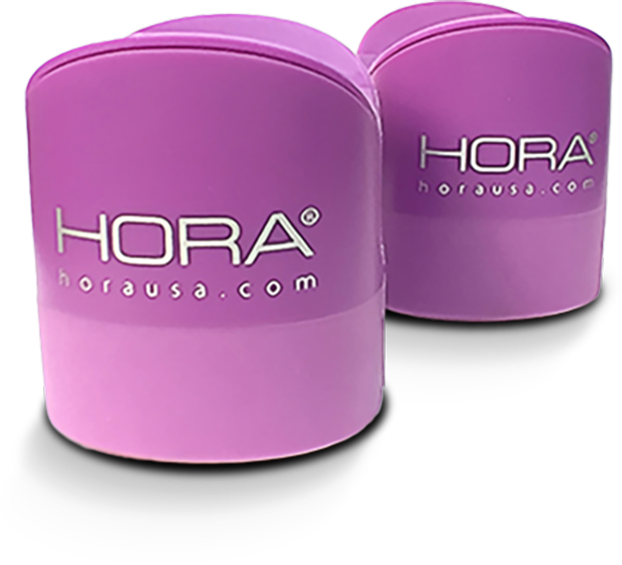 CONTACTS
For all questions regarding testing, licensing, and purchasing of the HORA Chair, please contact the leaders of the Practice HORA USA